Transfiguration
{{{Transfiguration}}}
Significant Spells
{{{Significant Spells}}}
Significant Kills
{{{Significant Kills}}}
Cause of Death
{{{Cause of Death}}}
Killed By
{{{Killed By}}}
Mia Mueller
is the daughter of
Peg Mueller
and the best friend of
Andie Bates
. Like her mother she is also a witch but her magical abilities are barely developng. She has been secretly taking lessons from
Devon
. However after discovering that her mother knew Andie is
succubus
and didn't tell her she turns to Devon for more help.(
Dog Eat Dog
).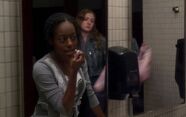 Personality
Edit
Mia is a very smart girl. She is on the Academic Team with her best friend Andie. She really likes science but her competitor is . She created a lie detector for the school fair that, ironically, united Andie and Charlie. Like her mother, she is very wise and calm while giving Andie advice about her relationship with Brett and Charlie.
Physical Appearance
Edit
Mia has dark brown skin that matches her dark brown eyes and textured curly hair. Mia's style is very bohemian and indie. She likes wearing bright colors, her favorite being yellow.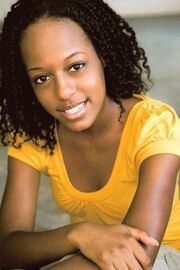 Ad blocker interference detected!
Wikia is a free-to-use site that makes money from advertising. We have a modified experience for viewers using ad blockers

Wikia is not accessible if you've made further modifications. Remove the custom ad blocker rule(s) and the page will load as expected.